This looks an absolutely fantastic party based on our Murder in the Wild West game. Yee-haw partner! The decorations take you right on back to when Deadstone Creek was a haven for "sin" of all kinds. Bonnie says:
Last night on 8/20/2022 we had our dinner party which was our wild west murder mystery party. This was so much fun to decorate and plan a meal around your theme party.
We all dressed up and we all looked amazing!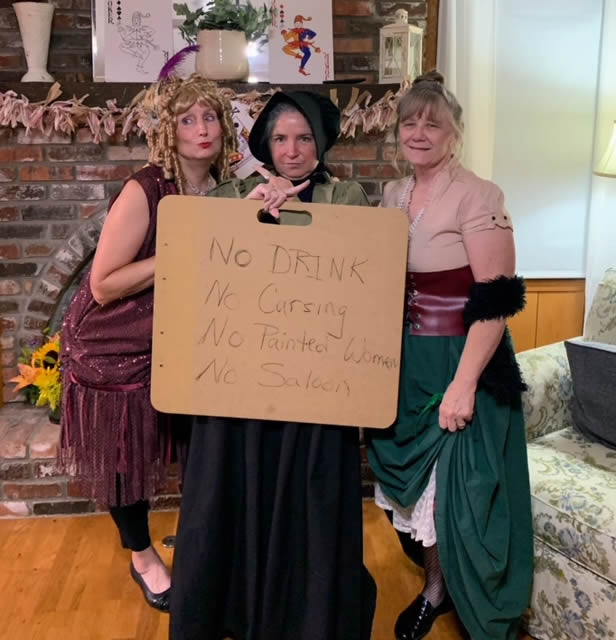 The guys were 'Hot'!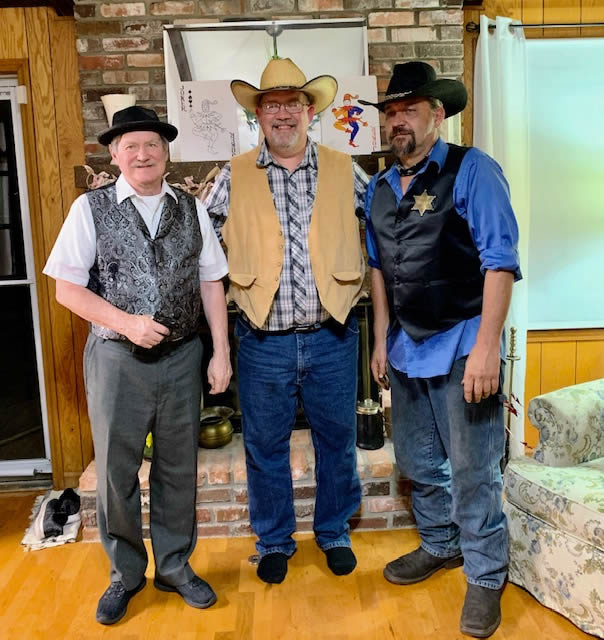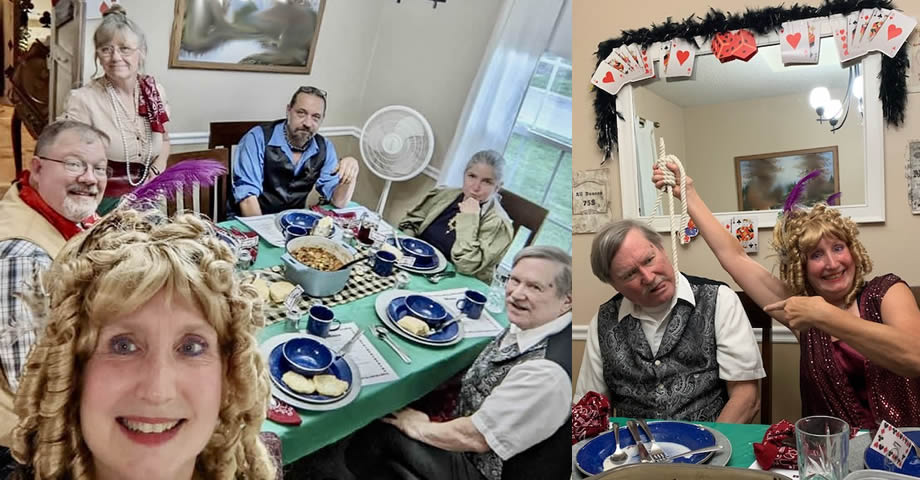 There was no CanCan even though they were calling for a dance: I told them I broke my leg. Hehe.
The ladies had gotten on your website; they saw a couple they thought were really going to be fun to do. It looks like this will be a staple in our dinner club. Thank you Jan and Maple Mystery Games!