We created this ace-high DIY wild west jail cell and backdrop for our Murder in the Wild West murder mystery party. It was an ideal group photo background and also formed the backdrop for the mystery game in our lounge. The design meant that guests could pose behind the bars as well as socialize in front.
[caption id="attachment_11229" align="alignnone" width="952"]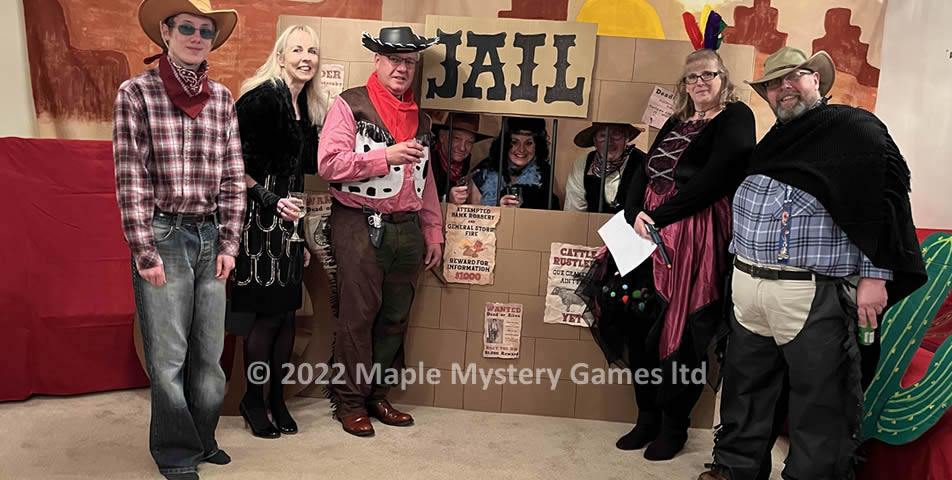 Jail provides great backdrop for a party photo - guests post behind bars and stand in front[/caption]
For photos of how this jail merged with our overall party decor, check out our Wild West party decorations.
For examples of how other customers created different styles of jails, check out Section A of 73 Wild West murder mystery decorations.
Contents:
1 Make the front of the jail from cardboard - no windows as yet
2 Overlap cardboard sheets and cut out window
4 Attach overlapping cardboard sheets
6 How the jail looked in our murder mystery party